How to return goods in your country?
How to return the goods?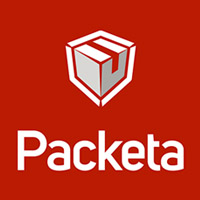 You can return the goods to us within 14 days of receiving the shipment by sending it to our return address.
The goods must be in 100% condition, unused, without damage and including the original packaging (product box etc).
Where should I send the returned goods?
We have a return address in each country where we ship goods. You do not have to worry about the high costs of returning the goods to our central warehouse in Slovakia.
The reverse logistics is provided by company Packeta. The goods that you send to our return address will then be forwarded by Packeta to our central warehouse in Slovakia.
Please contact us for the return address details for your country via info@lesswastecoffee.com
How to pack the goods and what to put in the shipment?
Please pack the goods carefully so that they won´t be damaged during transport. You can also use our packaging materials (if you still have them), it will be more environmentally friendly :-).
Attach this withdrawl form to the shipment. If you do not have a printer, you can also send us the form by email. Best if you send us your IBAN via email as well, so there will be no typo when reading hand written IBAN.
Send the goods in 100% condition, without damage, without dirt and including the original packaging.
When and how will you return my money?
We will return the money to you as soon as the Packeta delivers the returned goods to us and we will check the goods. This is usually within 5-8 working days of the goods being delivered to our return address in your country.
If you paid for your order online, we will refund your account linked to the card you used to pay online.
If you have paid by bank transfer or cash on delivery, please let us know the IBAN account to which we will refund your money.
Are you looking for something else?
Complete conditions for withdrawal from the contract can be found here.
Contact and billing information can be found here.