Certificate of safety
In the past, we have been asked many times whether the plastic used in our EKO capsules is safe for the health, ie, whether by any chance chemicals are released into the coffee to an unacceptable extent.
Although the manufacturer guarantees us "BPA free" material, capsules were professionally tested in the chemical laboratory of Geolab s.r.o. The test consisted of water heated to 80 ° C (standard coffee temperature) passed through a plastic EKO capsule to check the contents of 18 chemicals that are released from the plastics (of any kind) into the water.
The substances mustn't be released into the water to a greater extent than the relevant standards allow (NC SR No. 354/2006). The experiment showed that the test substances are released into the water to a minimum extent, in some cases up to 400 times less than the standard allows.
Test result: Yes, our EKO capsules are safe for our health. Check below for the test report and measurement values ​.
Explanation: The parameter is the test substance. Act of NC SR No.354 / 2006 Coll. determines the maximum allowed value of a given content in water. Ref. health. PV is the measured value.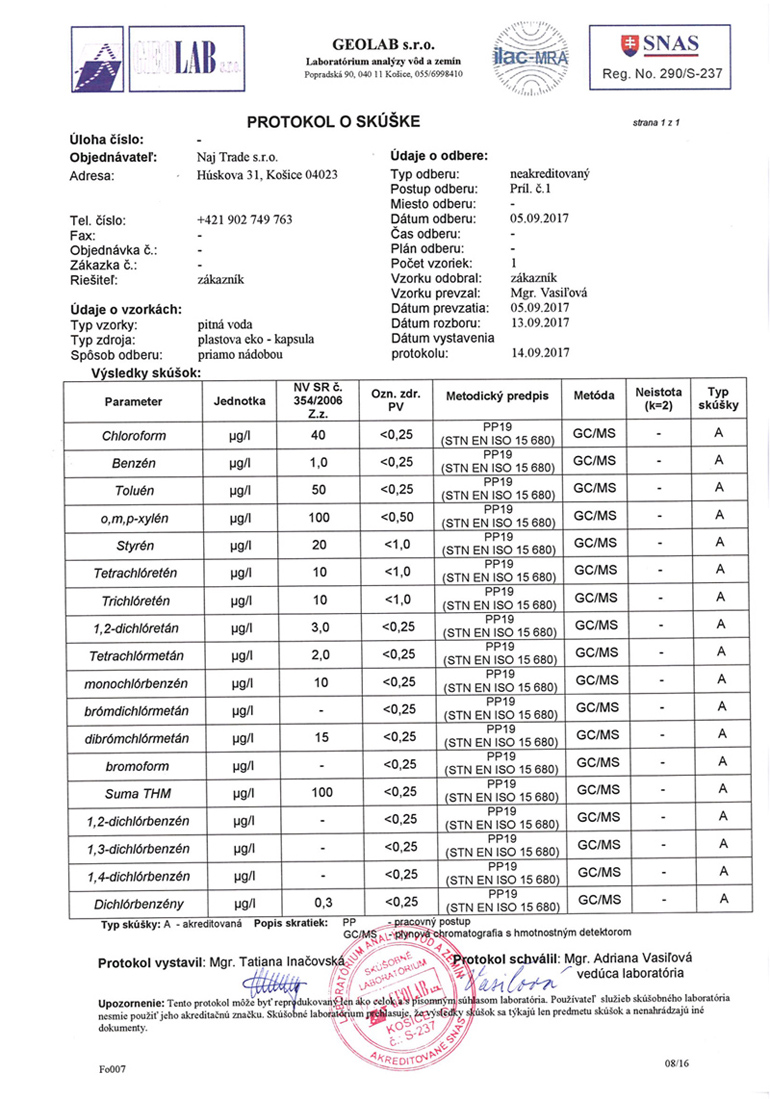 Other products SEALPOD in our offer include a stainless steel capsule as a base. There is no similar test run with stainless steel as no chemicals are released into the water.