How to choose a portable coffee maker?
This article will help you get a better overview of the portable coffee makers on offer. In our e-shop you will find coffee makers from the following manufacturers: Wacaco, Staresso and Cafflano.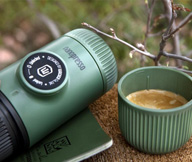 Let's start with how portable coffee makers work. In espresso machines, pressure is generated by manual pumping. Coffee makers do not heat water, they are completely mechanical. You can bring hot water in a thermos, boil it on a fire or in a travel kettle.
There are also portable electric coffee makers abroad that heat the water. However, we didn't find these machines that impressive. They are bigger, heavier, more technically complex and, above all, much more expensive. They tend to heat the water very slowly and only make a few cups of coffee for a full charge.
Before you decide which coffee maker to buy, there are a few questions you should ask yourself:
1. Would you like to prepare coffee in the open air (outdoor coffee makers) or in the comfort of your kitchen (kitchen machine)?
2. Do you like espresso or filtered coffee?
Outdoor portable coffee makers
If you intend to carry your coffee maker in your backpack, for example when outdoors, cycling or camping, the weight and durability of the coffee maker are definitely essential features.
Wacaco Nanopresso and Minipresso (espresso)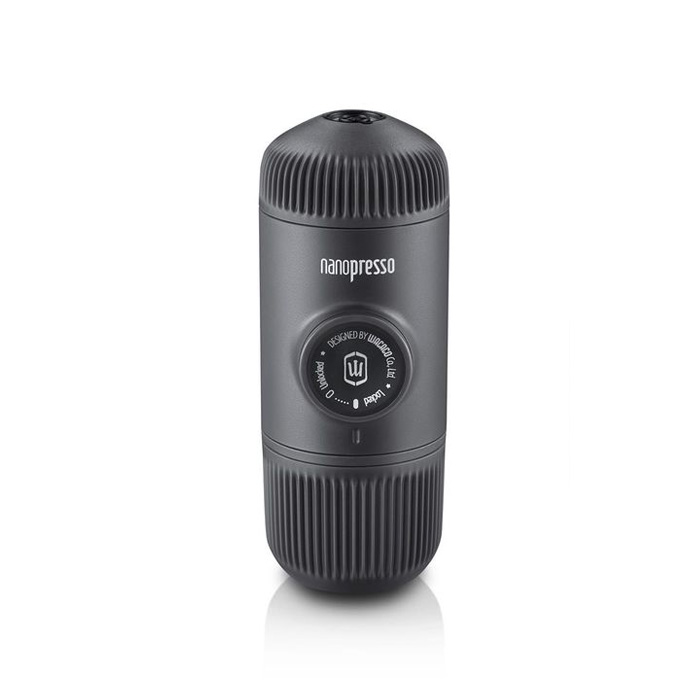 Wacaco espresso coffee makers offer the best ratio between weight, durability and quality of the prepared coffee. The latest model Wacaco Nanopresso (weight 336 g, pressure up to 18 bar) or the former model Wacaco Minipresso (weight 360 g, pressure 8 bar).
Throughout the brewing process, hold the coffee machine with both hands over the cup where you are pumping the coffee.
These coffee makers can be combined with many other accessories, such as a thermos flask, a barista kit, a Nespresso capsule adapter, etc. It's a DIY kit for coffee lovers :-).
In stock in different colours.
Staresso Mirage (espresso)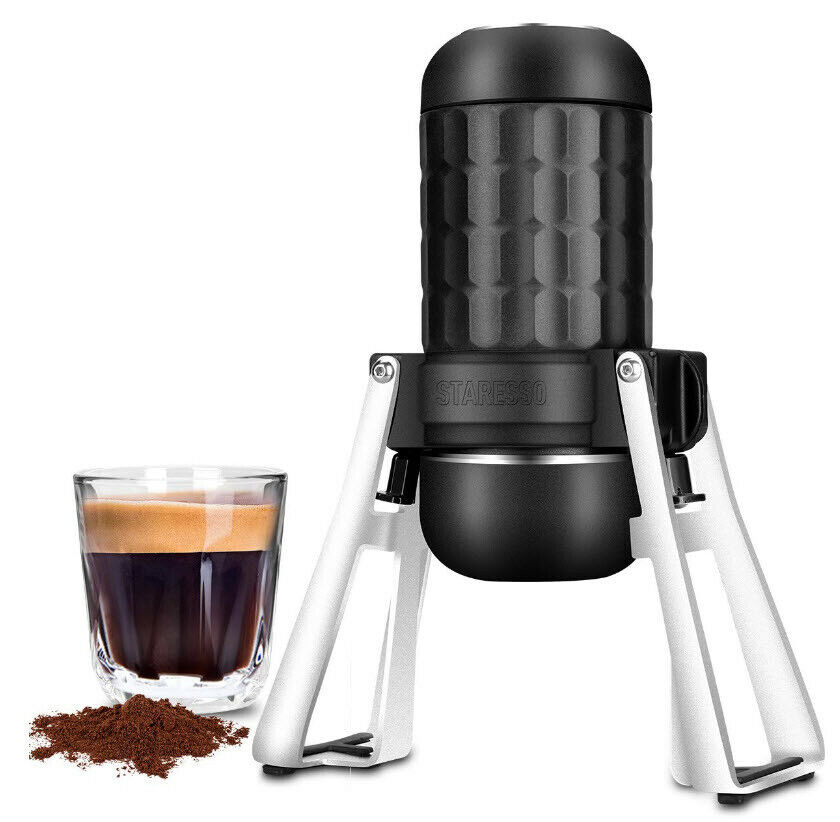 Very robust espresso coffee maker, the most durable in our range. Weighs 600 g, generates pressure up to 20 bar.
You pump the coffee by pressing the piston against the coffee machine while standing on a hard surface. The plunger extends from the top of the coffeemaker.
Wacaco Pipamoka (filtered coffee)
Filter coffee maker and thermos cup in one - the latest product from Wacaco.
The coffee is filtered by the vacuum created by screwing the filter with coffee.
Cafflano Klassik (filtered coffee)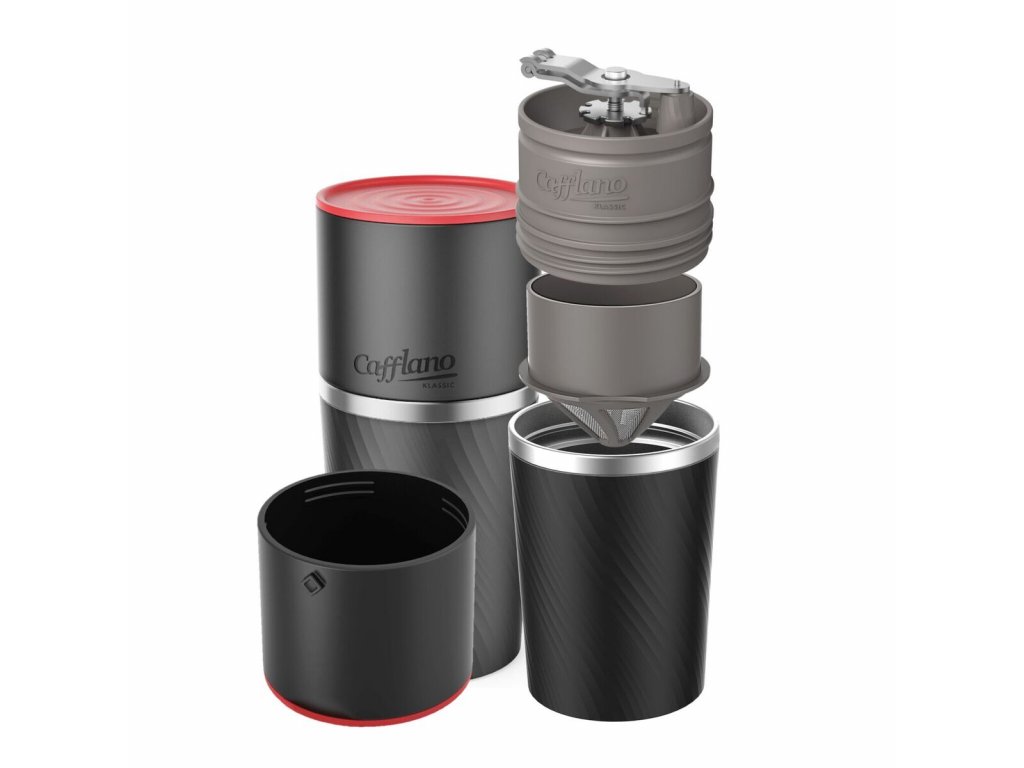 Coffee maker for preparing classic filter coffee. This coffee maker consists of several components: a thermal cup, a permanent coffee filter, a water jug and a removable grinder.
Kitchen portable coffee makers
These coffeemakers are more suitable for use on a flat surface (table) and should be handled with care during transport.
Staresso (espresso)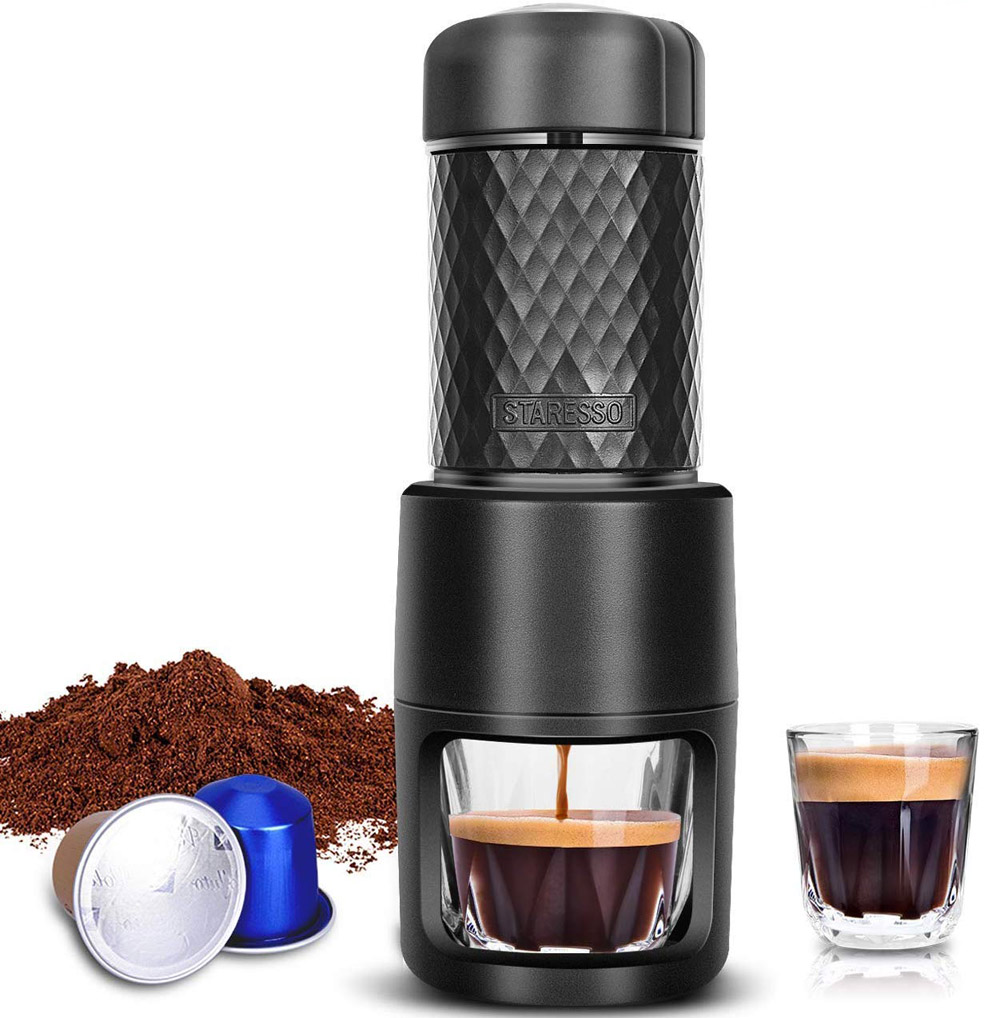 An excellent portable espresso machine can be an efficient replacement for a home coffee maker.
However, its design makes it more suitable for indoor use, e.g. in the kitchen during a skiing trip, summer holiday, in a cottage or caravan.
The coffee machine contains a glass cup into which the coffee is pumped by pressing the piston against the coffee maker. The plunger extends from the top of the coffee machine.
The construction is more fragile compared to Wacaco coffee makers or the Staresso Mirage Edition.
The coffee machine generates a pressure of 15-20 bar to process ground coffee or Nespresso capsules without the need for an additional adapter. The unscrewed piston can even whip milk.
The more compact version of the classic Staresso coffee machine, with the same parameters but in a smaller body. The dimensions are comparable to those of the Wacaco Nanopresso machines. The construction is slightly less sturdy, it is necessary to carry the coffee machine only in the protective case so that the parts remain together even during transport.
Cafflano Kompresso (the combination of espresso and filtered coffee)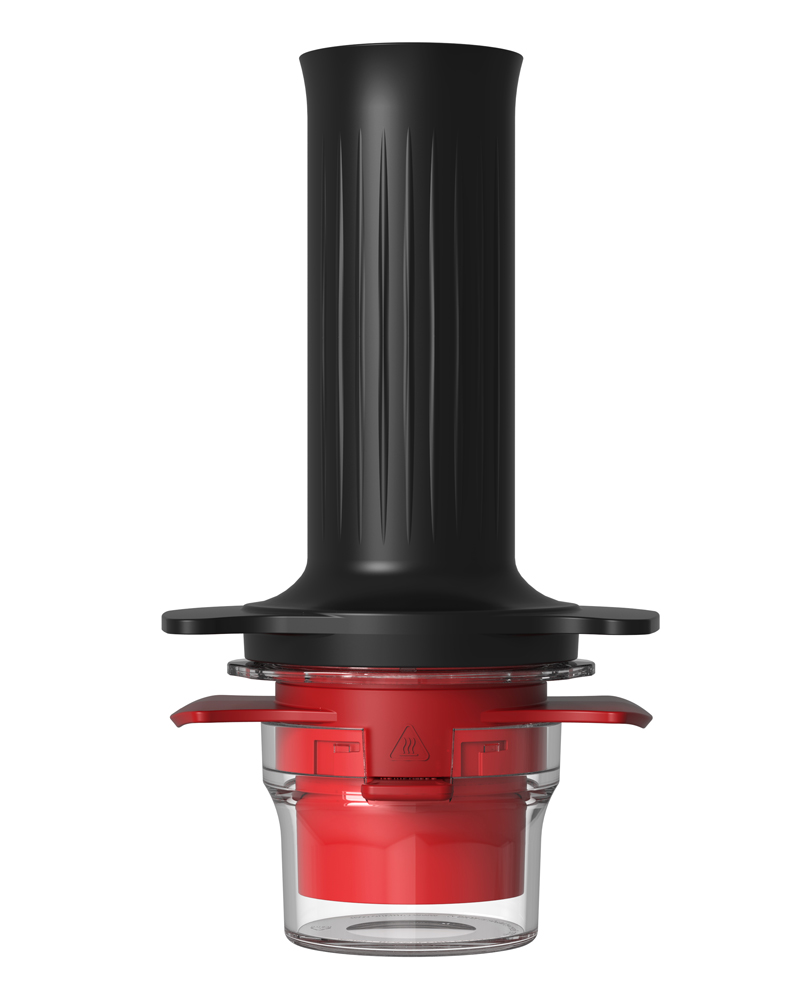 This coffee maker works on the same principle as the Aeropress, but is more robust. It can also be used in the wild, but because of its relatively complicated structure, we have placed it at the end of our list.
Coffee is prepared by pushing it through a plunger (similar to a syringe). The coffee machine can generate a pressure of 9 bar.
It is a relatively specific device that will be appreciated by the more profound coffee lovers on their mission to experiment with coffee.
If you have any questions on how to choose the right coffee maker, please do not hesitate to contact us. We also provide warranty and post-warranty service for Wacaco and Staresso coffee makers, we are also an authorised dealer of these coffee makers, we have all the necessary spare parts in stock.
Products mentioned in article